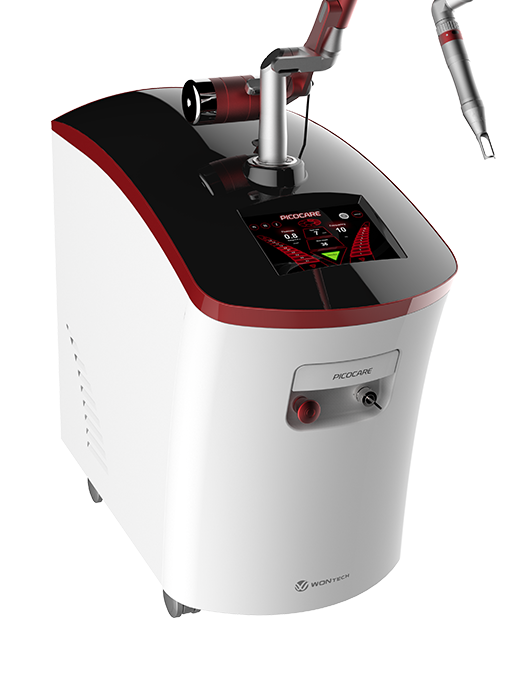 PICOCARE is the Nd:YAG picosecond laser system to treat tattoo colors and pigmented lesions. In terms of speed and comfort, its performance is superior to any other device in the market.
Tattoo Removal
Full Color Spectrum
Nevus of Ota / Ito / Blue
ABNOM (Acquired Bilateral Nevus of Ota-like Macular)
Freckles
Melasma
PIH
Epidermal Lesions
Freckles
Lentigines
Age Spots Café Au-lait
Seborrheic Keratosis
PIH
Skin Revitalization/Anti-Aging Maintenance
Pico Toning- breaks up pigment and stimulates collagen to even out complexion
Hexa MLA Handpieces –  antiaging maintenance: scars, pores, fine lines, wrinkles and scar reduction. Protects the top layer of skin while creating new collagen underneath the skin layers.
Dermal
ABNOM
Melasma
PIH
Nevus of Ota
Learn More
Contact Us
Pastelle, FDA approved, is a premium Q-switched Nd : YAG laser that provides high power output during all the pigment procedures.
Epidermal Lesions
Freckles, Melasma, Café au Lait
Age Spot (Senile Lentigos)
Solar Lentigos (Sun spots)
Seborrheic Keratosis
Dermal Lesions
Various Color Tattoo
Nevus of Ota
ABNOM
PIH
Becker's Nevus
Soft Peel & Genesis
Soft Peel Mode – Exfoliates dead skin cells and help with acneic skin conditions
Genesis Mode  – Non-invasive wrinkle reduction, pores size and evens out complexion
PTP Mode  (Photo-acoustic Twin Pulse) – high speed light energy released in a series on nanosecond pulse causing pigment to shatter.  It delivers a dual pulsed energy  to create a subtle thermal injury, safe and effective for Melasma conditions.
Learn More
Contact Us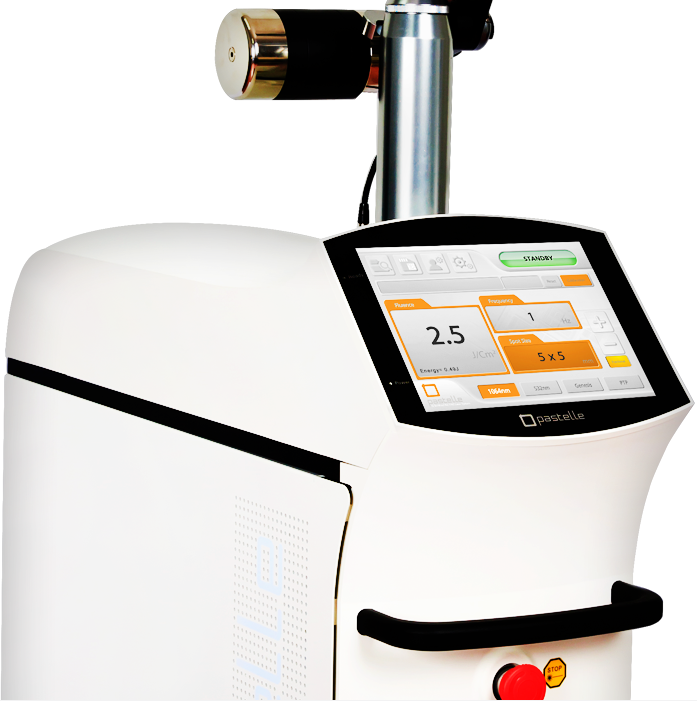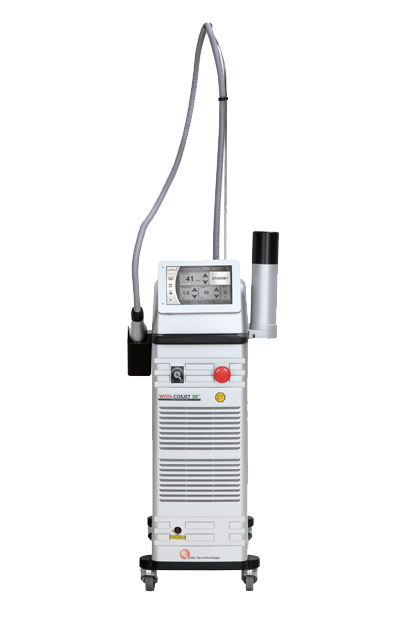 The innovative & powerful device of COSJET SR should help you to lead overall lesions very effectively the treatment during a great Long Pulsed treatment.
Vascular Lesions
Telangiectasia
Spider Veins
Leg Veins
Port Wine Stains
Skin Rejuvenation
Uneven skin texture and Dull skin tone
Fine Lines
Enlarged Pores
Collagen Remodeling
Hair Removal
Coarse Hair
Normal Hair
Fine Hair
Acne Vulgaris
Learn More
Contact Us
LET US HELP
We will work to find the perfect system for your needs and your budget, even if it's not from us!